BTG Biomass Technology Group, coordinator of Bio4Products, has helped develop a database of bio-based products, as part of its involvement in the research project InnProBio (www.innprobio.eu).
By creating a single point of reference for bio-based products, with reliable information including about product sustainability, the project aims at promoting their purchase by consumers, and especially public bodies.
The database provides users with information about a wide range of bio-based products that are already available on the market, including clothes and textiles, construction materials, office supplies, medical equipment and more.
The bio-based content of each product is displayed as a percentage, alongside other information regarding origin, biomass type, life cycle properties, etc. Products can be directly compared within the database, and links are provided to the product suppliers.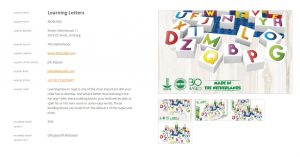 To stimulate the procurement of bio-based products by public bodies in Europe, the InnProBio project has also developed other tools including good practice examples, a roadmap of instruments for the procurement of bio-based products, and text blocks that can be directly copied into tender documents.
The tools can be found here: https://www.biobasedconsultancy.com/
The database here: https://www.biobasedconsultancy.com/en/database