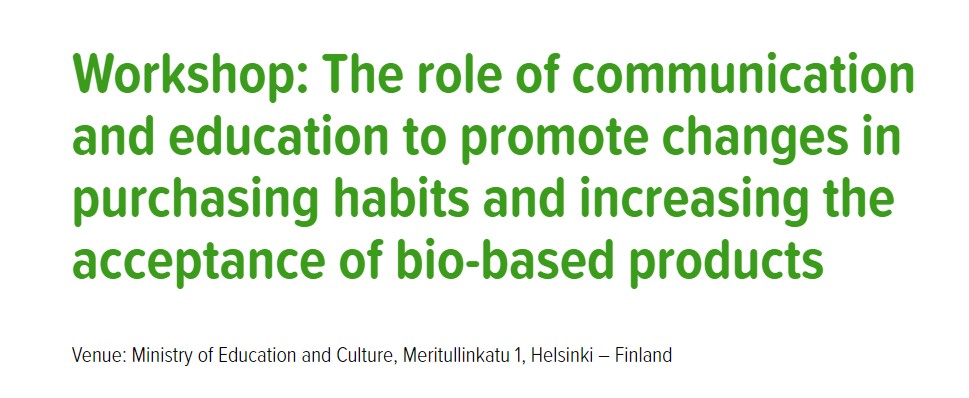 The role of communication and education to increase the acceptance of bio-based products
The workshop is organised in the context of the conference European Bioeconomy Scene 2019, and will focus on the experiences and challenges of:
awareness raising and communication on the circular bioeconomy, and
increasing the acceptance of bio-based products.
It will promote the discussion and sharing of best practices and lessons learned through the bioeconomy communication activities, and address questions like: communication formats and channels; multipliers to be involved; messages and arguments to be used (in terms of style, scope, terminology); etc.
It will include an operative session that will focus on supporting the updated European Bioeconomy Strategy through communication activities: action plan, synergies and recommendations to maximise the opportunities and impact of bioeconomy communication at national and European Level.
The workshop will be jointly organized by four Horizon 2020 projects: BIOVOICES (www.biovoices-platform.eu), BioCannDo (www.allthings.bio), Biobridges (www.biobridges-project.eu) and LIFT (www.lift-bbi.eu), all members of the European Bioeconomy Network (www.eubionet.eu)