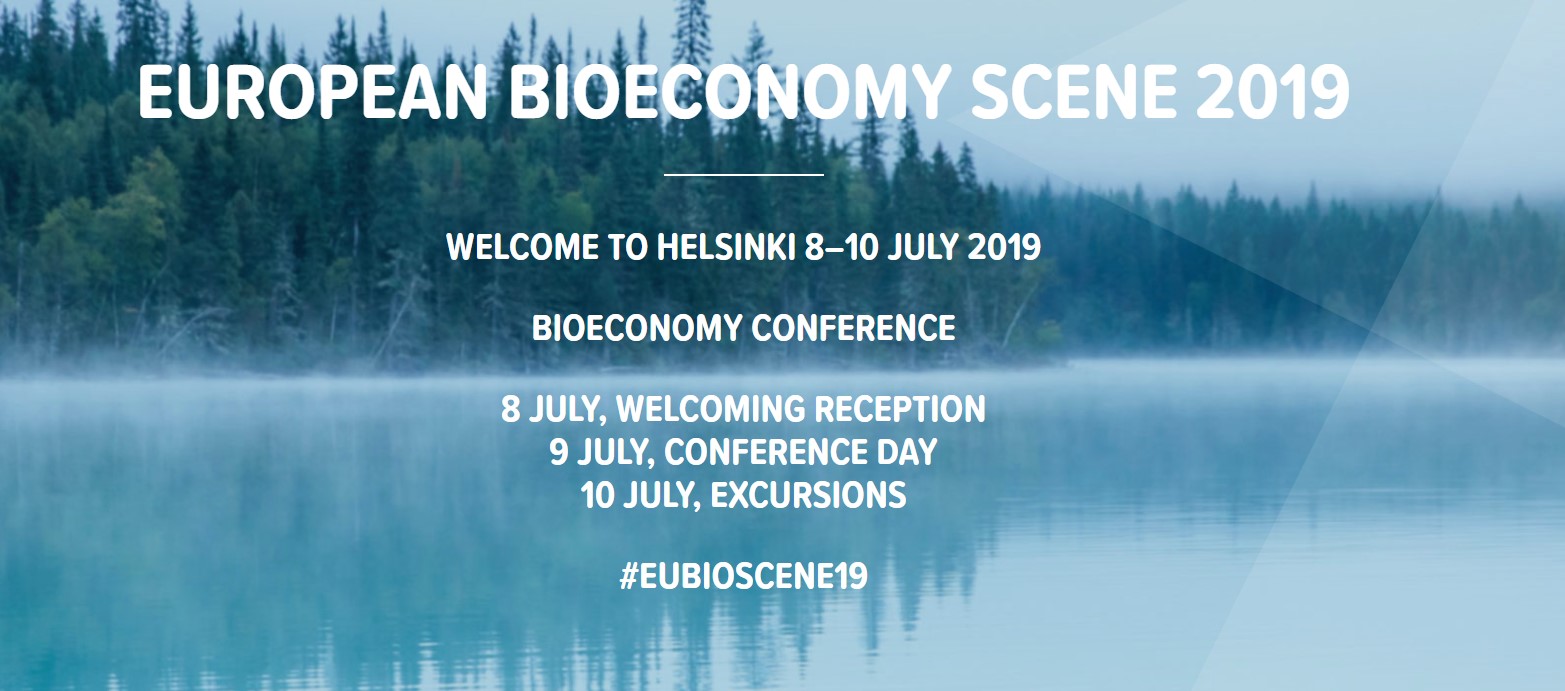 European Bioeconomy Scene 2019
A Bioeconomy Conference is being organised to contribute to achieving an inclusive and sustainable bioeconomy for Europe.
Finland's Ministry of Agriculture and Forestry and the European Commission are jointly organising the conference, and it is one of the events to be held in Helsinki under Finland's Presidency of the Council of the European Union.
The conference is aimed at raising public awareness and promoting dialogue on the progress towards a bioeconomy.
This will be accomplished by bringing together academics, researchers, stakeholders, policymakers, business representatives and the civil society across the bioeconomy sector to exchange knowledge, coordinate activities and discuss new actions.
The conference will help to implement important EU policies and initiatives, especially the updated Bioeconomy Strategy from 2018 "A sustainable Bioeconomy for Europe: strengthening the connection between economy, society and the environment" and the Circular Economy Package.
The conference opens on 8 July with a welcoming reception organised by the City of Helsinki and hosted by Mayor Jan Vapaavuori. The conference itself takes place on 9 July at the hotel Scandic Park Helsinki, which is located in the city centre. On 10 July, there are excursions to see how the bioeconomy can work in practice. Excursions will be arranged within the greater Helsinki area, and in central and eastern Finland