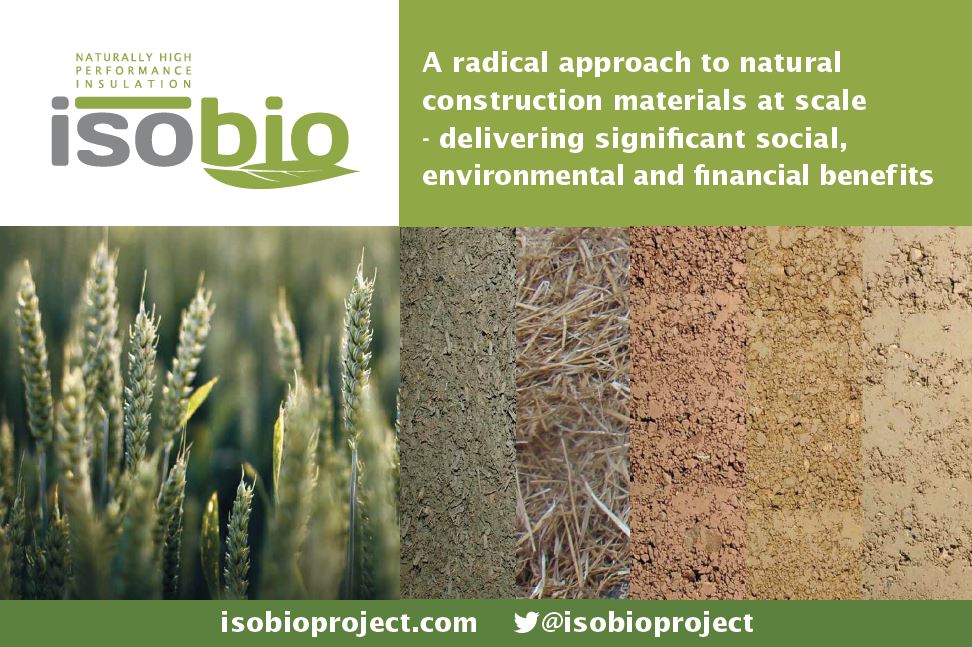 ISOBIO workshop
When: 12:00 – 16:30, Wednesday 22 March 2017
Where: Renewable Energy House, Rue d'Arlon 63, Brussels, BE
Agenda and registration: click HERE
ISOBIO is pleased to invite you to its third workshop on 22 March, focusing on the importance of skills and standards for the take up of bio-based construction products.
Natural construction materials have made a revival in the past few years, in part due to their lower environmental impact. But in order for them to return to mainstream use, better product standardisation as well as skills training will be essential.
To discuss the current challenges, and identify ways forward, speakers from Earth Building UK and Ireland, BC architects & studies, the ECO-SEE project and the German Association for Building with Earth will present at the workshop.
Consortium partners from the University of Bath, Acciona and Cavac will also share their experiences, and the latest updates from the ISOBIO project, which is developing new and enhanced bio-based insulation panels and renders.
The workshop is free of charge, but please register your attendance in advance. An informal networking lunch will precede the event.